It is hard for most people to say no to biryani and that's simply because of the unique flavours that each preparation has. Luckily, India boasts of many. Mid-day Online spoke to city chefs to share recipes of biryani they love, and they not only have classics but also innovative variations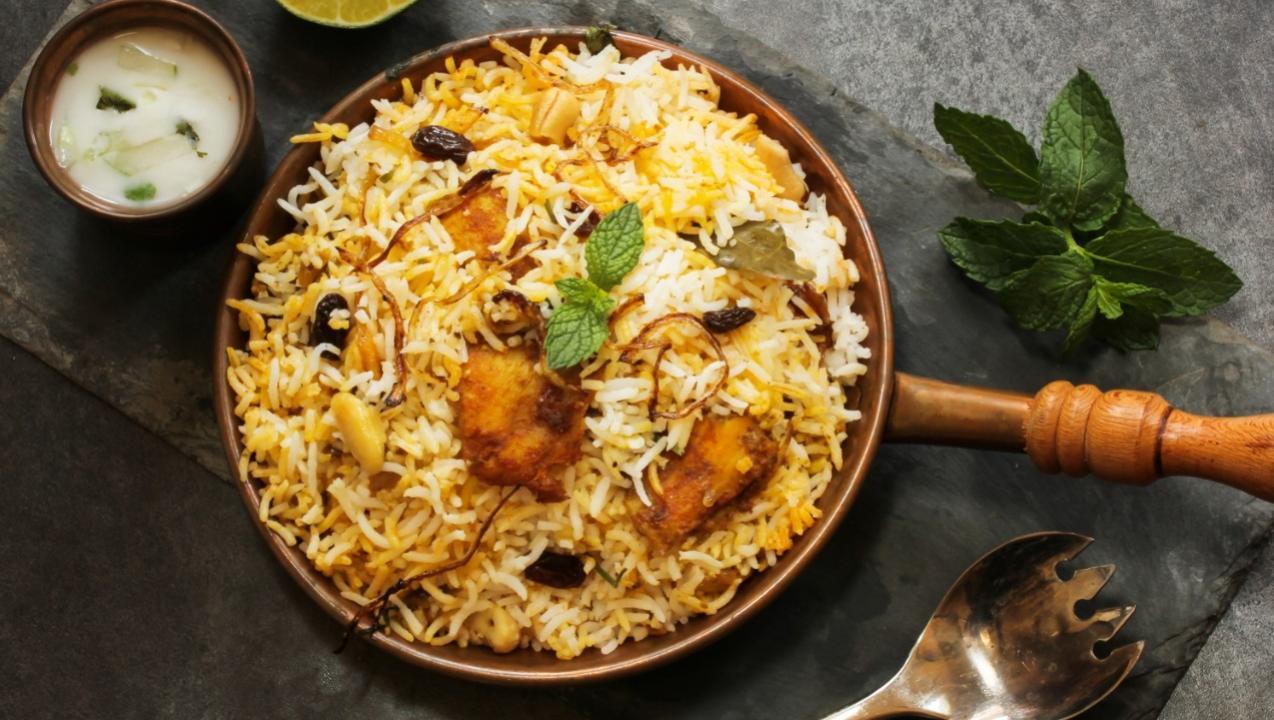 Why settle for a regular biryani when you can make innovative variations to enjoy any time during the week. Image for representational purpose only. Photo Courtesy: istock
Every one of us loves enjoying a plate full of biryani. While some wait for celebrations to enjoy their favourite mutton or chicken biryani, there are others who don't require an occasion to feast on the dish. It gets better because India boasts of many different varieties of biryanis and the list is endless, which makes it even better because it is a never-ending journey once you fall in love with the mixed rice dish. 
 
However, occasionally, you want to experiment with new ingredients in your biryani. Interestingly, city chefs say biryanis are not limited to chicken or mutton and people even make lamb, beef, pork, prawn and duck biryani too. If you love biryani and don't mind trying out unique combinations or versions of them, then we have got you covered. If you like a classic biryani, then there is one for you too. 
 
Mid-day Online spoke to three Mumbai chefs to share recipes for biryanis that people can make any time of the week because you don't really require a celebration to enjoy it. They not only share tips to make a delicious Butter Chicken Biryani but also for a typical home-style Andhra Mutton Biryani and a Safed Gosht ki Mutton Biryani too. 
 
Butter Chicken Biryani by Glyston Gracias, city chef, Social, across all outlets 
Chef Glyston Gracias, city chef at Social, is one who usually craves one pot wonders and since the biryani is one of them, it is on top of his list at home, but if not, it is pilaf. While he prefers pork or duck biryani, he often goes back to the classic chicken or mutton biryanis. At Social, he makes Butter Chicken, which simply combines two crowd favourites of butter chicken and biryani into one and produces a burst of flavours that are hard to miss.   
Ingredients: 
Butter chicken 150 gm 
Steamed basmati rice 300 gm  
Rose water + Kewda 10 ml       
Saffron water 15 ml 
Green elaichi powder 5 gm 
Rogan (oil) 10 ml  
 
Garnish:  
Fried onion 10 gm 
Fried cashew nuts 5 gm 
Chopped coriander 5 gm 
Boiled egg white 1 no  
ADVERTISEMENT
Method: 
1. Make a mix of rose water, kewda water and saffron water then mix it with the steaming hot rice along with the rogan (oil) and sprinkle elaichi powder. 
2. Take a serving dish and start layering the 1/2 parts of Butter Chicken gravy first and top it with ½ part of flavoured rice. Repeat this step again. 
3. Garnish with fried onion, cashew nuts, chopped coriander and boiled egg white cut into half. 
4. Serve with raita and fryums.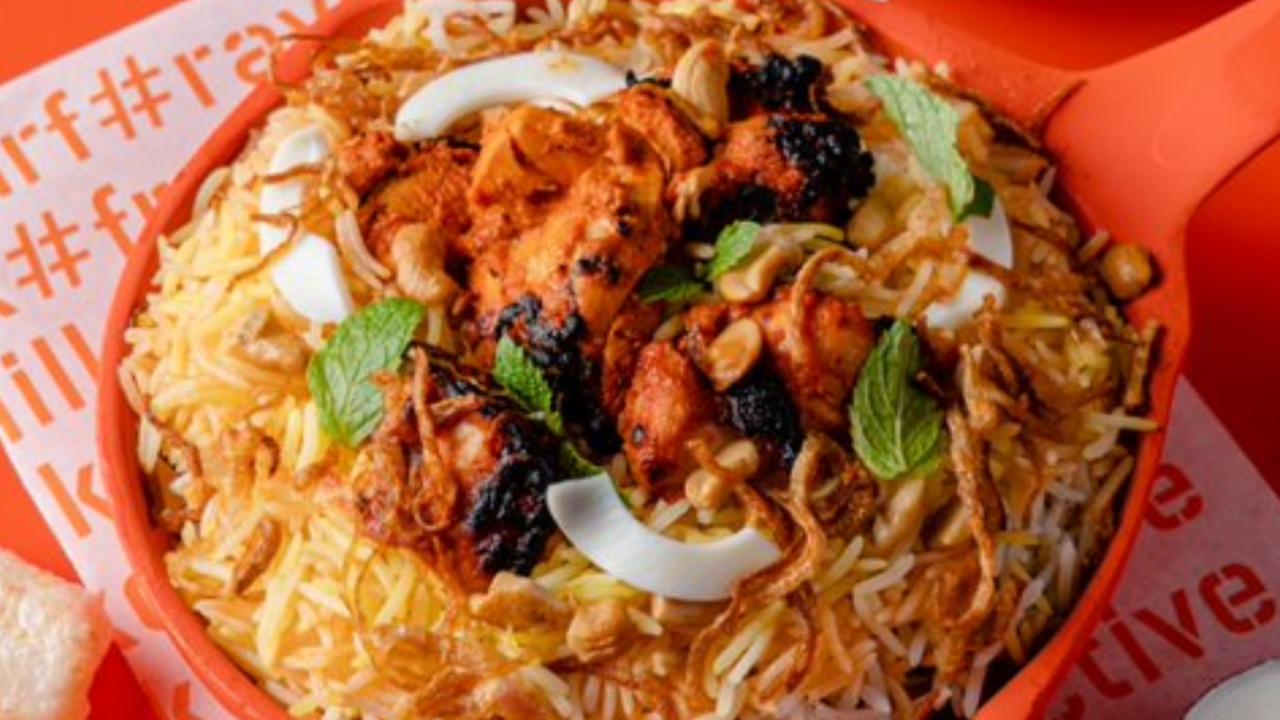 Home-Style Andhra Mutton Biryani by Rohan D'Souza, chef, Silver Beach Entertainment and Hospitality 
Chef Rohan D'Souza loves not one but three different varieties of biryani in India, mostly from south India. These include Andhra biryani, Hyderabad's Kache Gosht ki Biryani and Tamil Nadu's Ambur Biryani. Being a biryani lover, he shares, "Biryani to me is my most favourite comfort meal. I do put together a good Kache Gosht ki Mutton Biryani when I get the occasional off time at home."  
Ingredients:   
For Mutton Marinade: 
Mutton 750 gm 
Curd 1 cup  
Ginger garlic paste 2 tsp   
Papaya paste 1 tsp  
Black pepper 1 tsp 
Juice of one lemon 
Salt 1 tsp  
 
Method: 
1. Marinate the mutton, preferably overnight refrigerated.    
For the Biryani:  
Oil 1/2 cup 
Kolam or Basmati rice 1 1/2 cup  
Garam Masala Cinnamon sticks - 2 nos, cardamom 4/5 nos, cloves 5/6 nos, star anise 3 nos)  
Mint leaves 1 cup  
Coriander leaves 1/2 cup  
Onion 2 nos or shallot paste - 10 nos  
Garlic/Green Chill/Ginger paste - garlic 4 pods, Green chilli 10 nos, ginger 2-inch  
Curd 1 cup 
Milk from coconut 1 no 
Desi Cow Ghee 2-3 tsp 
Pepper powder 1/2 tsp 
Coriander powder 1 1/2 tsp 
Chilli powder 1/4 tsp  
Garam masala 1 tsp 
Tomatoes, chopped 2 nos   
Method: 
1. In a copper heavy base pot, heat the oil over medium flame till hot and then place the whole spices till it pops.  
2. Add the onion paste and cook till pink.  
3. Add the ginger-garlic and green chilli paste.  
4. Add the spice powders, salt and coriander/mint leaves and cook through stirring in the garam masala and keep frying for a few minutes. 
5. Add in the marinated mutton and the tomatoes and the 4/5 slit green chillies and fry till the oil separates.  
6. Now add the coconut milk and the curd.  
7. Add the rice and one glass of water.  
8. Once half cooked, add in the ghee and leave it to cook.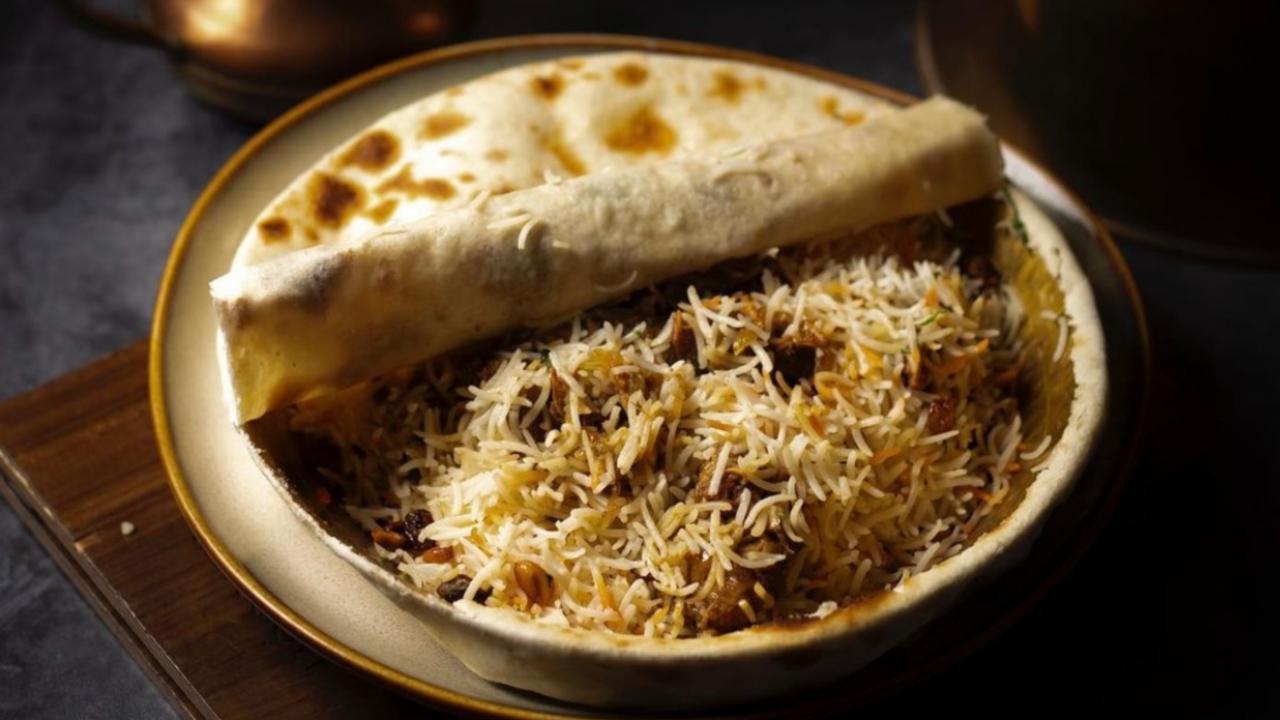 Safed Gosht Ki Biryani by Pankaj Gupta, founder, Taftoon Bar & Kitchen, Bandra Kurla Complex, Bandra East 
When it comes to biryani, Pankaj Gupta, founder of Taftoon Bar & Kitchen stresses that the meat needs to be succulent and rice needs to be perfectly cooked with well-balanced flavours. It is also the reason why he recommends making the Safed Gosht Ki Biryani, which is a special dish served at the restaurant. The dish is packed with aroma and is nothing but celebratory.  
 
Ingredients: 
Mutton 1/2 kg 
Ginger-garlic paste 2-3 tsp 
Turmeric 1 tsp  
Chilli powder 1 tsp  
Cashew nut paste 
Garam masala a pinch 
Curd 4-5 tsp 
Salt 2-3 tsp 
Ghee 3 tsp 
Oil 2-3 tbsp 
Milk 2-3 cups 
Saffron a pinch   
Method:    
To prepare mutton marinate: 
1. Add ginger-garlic paste, turmeric and chilli powder to half kilo mutton. Then, add cashew nut paste, garam masala, curd and whisk it. 
2. Cover it with the lid and put it in the refrigerator for an hour.   
For final preparation: 
1. Let the meat come to room temperature. Season the meat with salt. 
2. To the handi, add some ghee and oil. Transfer the marinated meat from the bowl to the handi. 
3. Now, stir and cook the meat for a few minutes. Cover with the lid and simmer it for another half an hour. 
4. Next, layer the mutton with cooked rice and pour a little saffron induced milk over it. Add a little salt, garam masala, roasted onions and ghee over it. 
5. Cover the handi with the lid and weight it down with something heavy. Keep the flame low. 
6. Cook for about half an hour. Serve it hot.  

Also Read: Love biryani? Mumbai chefs share easy hacks to make different types at home