The MasterChef Australia Season 13 finalist talks to Mid-day Online about her love for Indian food, experimenting and elevating it in Australia and her future plans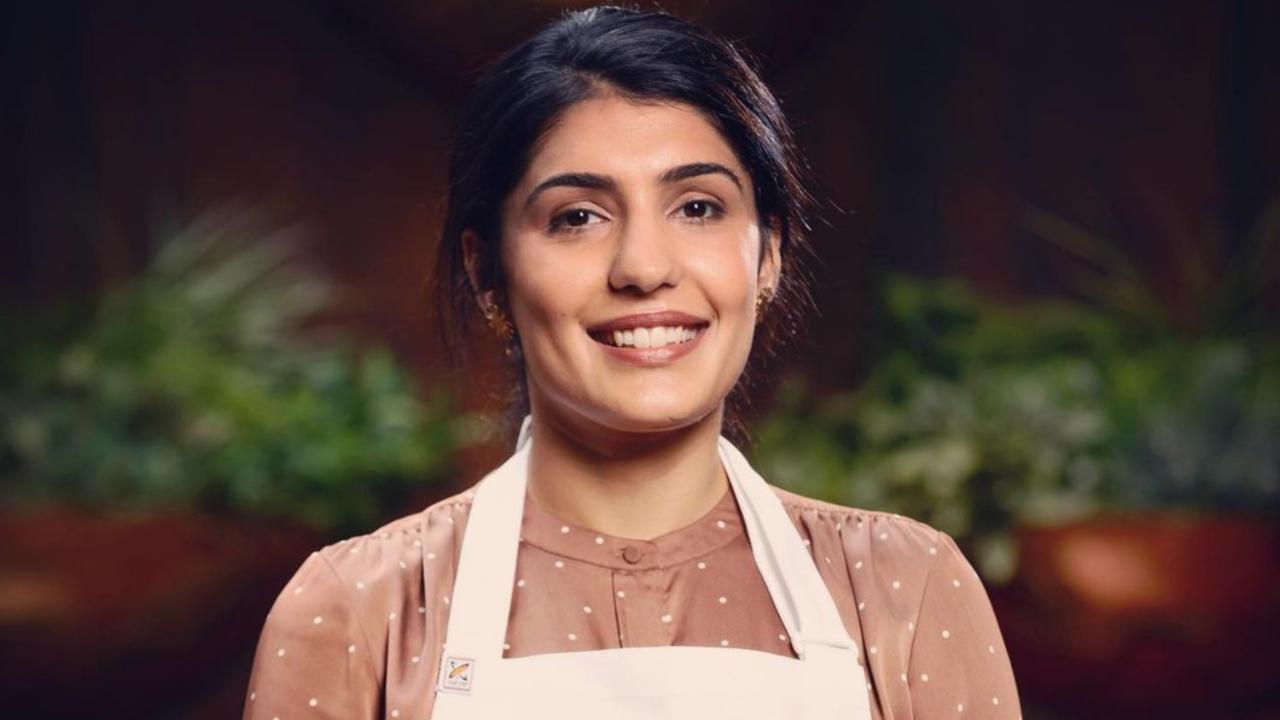 Indian-origin Depinder Chhibber appeared on MasterChef Australia's Season 13 in 2021 and amazed judges with her unique take on Indian dishes. Photo Courtesy: Depinder Chhibber's official Instagram account
For MasterChef Australia Season 13 finalist Depinder Chhibber food has always been therapeutic so much so that even when she was at work, Chhibber used to be thinking about what she is going to cook for dinner or what she is going to make this weekend, or so-and-so's birthday is coming up this week, what cake is she going to make for them and used to be busy drawing it when her manager would come and say, "It's pretty". This was much before she entered the competition in 2021 and that has probably set the tone for the future. 
When Chhibber visited Mumbai last month, she was coming to the city after almost six months for yet another collaboration but this time she was more excited than last. It is simply because Chhibber has been able to actively cultivate and propel her food goals ever since she made an appearance on Season 13 of MasterChef Australia, a year after the Covid-19 pandemic took over the world. 
ADVERTISEMENT
Interestingly for her, even though her origins are in Delhi, visiting Mumbai felt like she was coming back home after moving to Australia with her family close to two decades ago. She explains, "Even though I'm from Delhi, I really like the vibe in Mumbai. I prefer Mumbai over Delhi -- the people and the culture as well, and that's because I've been so closely linked with Gujarati culture, and I feel like Mumbai is just very similar." All of which has stayed with her over the years in the land Down Under and one that she managed to showcase by reimagining some of the finest Indian dishes on the television show and now she wants to take it a step further. 
  
Honing her skills and experimenting with Indian cuisine 
Chhibber, who came to India collaborating with Tourism Australia, did a French pastry workshop with Mag Street Kitchen and a dinner with Tourism Australia and Destination New South Wales in Mumbai to showcase produce from the region. The experience was certainly refreshing especially because she wasn't able to do much during the pandemic. However, not being one to sit around now that she has got the platform, she did take the opportunity to hone her skills by training with Australian chef and MasterChef Australia judge Andy Allen at his restaurant, Three Blue Ducks in Sydney. 
"I got direct mentorship from him, and his chefs were great and very welcoming. Even though I do not have any commercial kitchen background, they were very respectful of that fact, as well. That's very hard to find in the hospitality sector. I was working in a kitchen where I was the only female." The fact that the restaurant works with a lot of meats and fire-based cooking, says Chhibber helped, because of the similarity with Indian cooking through its usage of the tandoor and aids her vision of opening a diner in the next five years, to showcase Indian cuisine.  
It is also this love for Indian cuisine and relationship with it that has remained with her in the last two decades since she moved to Australia, and one that she has retained by herself through her family. "Food has been a part of who I am, and an extension of my personality and I can't separate it from who I am. I talk about food with everyone irrespective of how many times I have met them," she laughs. 
Understandably, Indian food has come a long way in Australia, says Chhibber, especially when one talks about the restaurant scene. "Around 20-25 years ago, you didn't really see or have much Indian cuisine – it was very basic and top level. So, if you went to a takeaway or Indian restaurant, they would have chicken tikka, fish, seekh kebab and curries. Chicken tikka wouldn't taste like chicken tikka." Being from Delhi, Chhibber says she would relate to everything from there. "There was even a dish that I had never seen in India called Mango Chicken and it was at every takeaway restaurant," she reveals.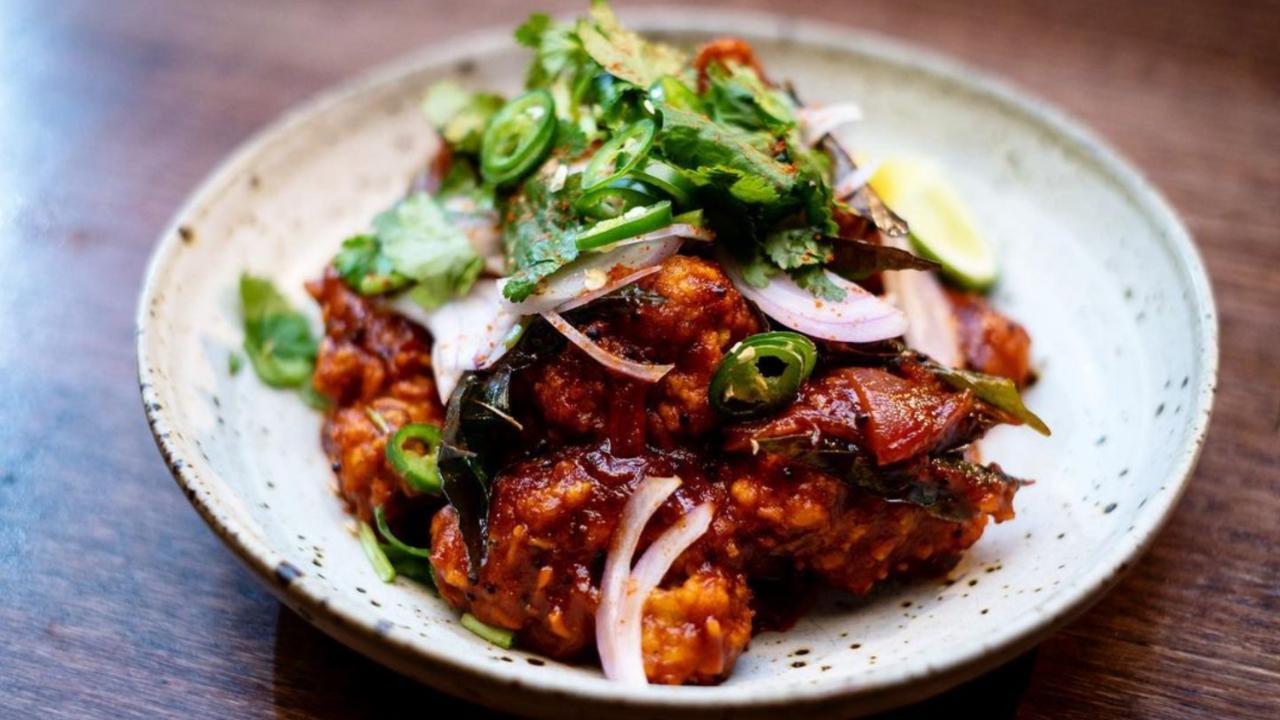 Among other dishes, Depinder Chhibber made her version of Chicken 65 on MasterChef Australia with Maggi noodles. Photo Courtesy: Depinder Chhibber's official Instagram account

Making Indian food in Australia 
It was also the reason why Chhibber started cooking because it was difficult to find traditional Indian food in Sydney at the time. "My mum is from Gujarat, so we used to go there and eat Gujarati thali but there was nowhere in Sydney or Australia you would find one then. Maybe now you can," she adds. They started buying recipe books and asking her grandmother for recipes to bring a little bit of Gujarat to Australia. "When you move countries, food takes you back because it is nostalgic and you have memories that can link back to the family," Chhibber states. The diversity is also what made her innovate with the classic Ghee Roast on the show; she not only made it with prawns but made a delicious gravy to go with it to suit the challenge. 

With so many experiments and the multitude of trolls online, one must admit that it would make quite a few people unhappy because Indians are very touchy about their food. So, if one tries to reimagine it, they may often be met with criticism, and Chhibber was no stranger to it, especially when she was on MasterChef Australia. "People are so emotionally invested in Indian food but what they don't understand is that I am equally invested in it and the fact that I am creating it on such a big platform, I'm not going to do it without thinking right?" she says. It could be seen when she not only made the ghee roast but also the Chicken 65 with Maggi noodles. "A lot of people said, 'that's not how it's done, and that is not how we do it', and to them I said, 'this is my version of it' and that is what I told the judges too." 
Right from Butter Chicken to Tandoori Chicken, Chhibber made it all on the show but her own version that would suit the challenges presented to her and she enjoyed every bit of it. An example of which can be seen with her viral green curry cake. "It was a massive experiment and risk, but I was thinking out-of-the-box. It is coconut ice cream with green curry. My cake wasn't spicy, but it had the undertone of the green curry."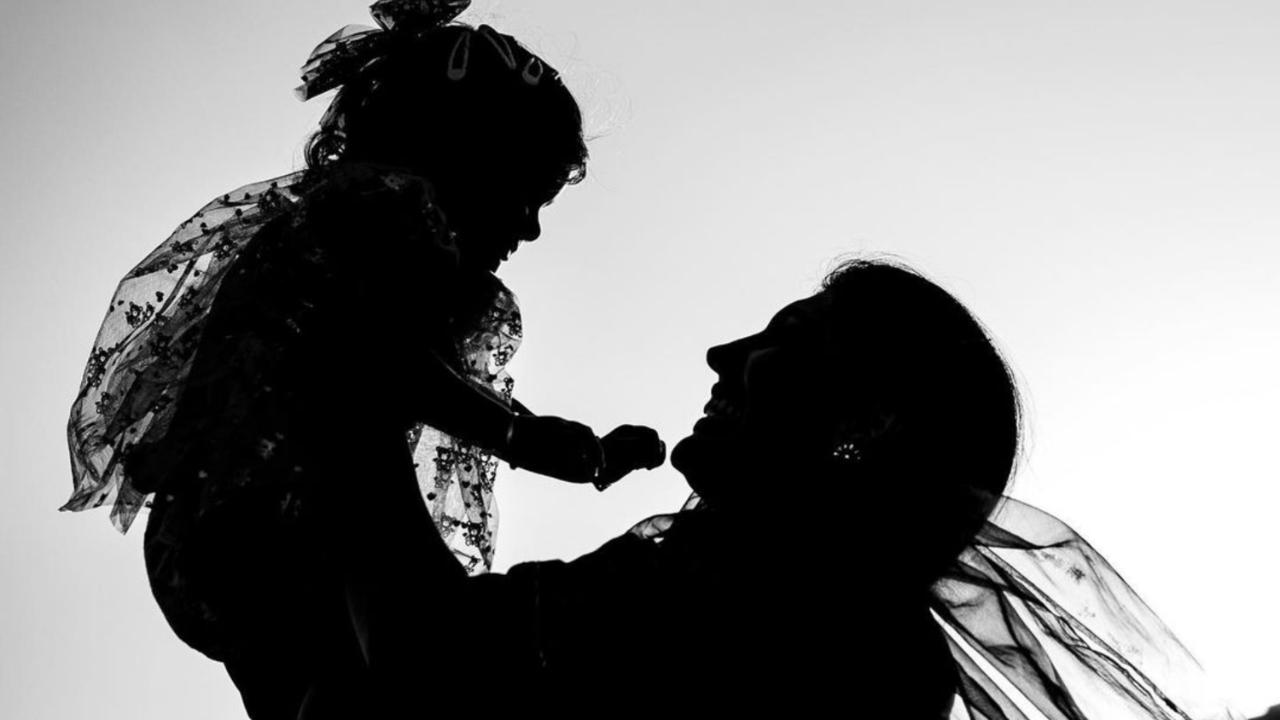 Depinder Chhibber is pursuing her passion for food while being a part-time pharmacist and embracing motherhood in the last one year. Photo Courtesy: Depinder Chhibber's official Instagram account

Where India meets Australia 
The Australian has been very busy since her time on television and more so because of a new addition to her family last year with her daughter. Many may not know but Chhibber is also a part-time pharmacist, so there is certainly a challenge to juggle it all, but she sees the bright side of it. "It is very difficult. I come from a healthcare background and don't have any hospitality background, but I have worked so hard on my food dream and got so far," she shares. 
Just like India, Australian food is very vast because it is such a multicultural country. It has Asian, Indian, Southeast Asian, South Asian and European influences. "A lot of the cooking that you see in Australia with the techniques are still European but then you've also got your indigenous Australian cooking, which is using your local ingredients." The abundance of fresh produce with seafood and meats is something that she has always wanted to showcase while using Indian flavours, and that means she does quite a few experiments. 
"So, a classic dish example would be a meat pie. It is a classic Aussie to-go lunch, and I made a chicken tikka meat pie," she shares. It is not only in savoury but also dessert that Chhibber experiments with dishes and the Aussie Pavlova is one such dish, which she made using saffron spiced cream and mango because they go well together. It is not only the pavlova but also the Lamington, which she experimented with. When one talks about Australia, you cannot ignore the influence of the coast, and Chhibber even took that head on and made Amritsari fish using Mary River Cod for it and on another day, Australian lamb with a tandoori marinade. While these are some, she also wants to make a ghee roast or tandoori with vegetables with produce available in Australia. 
While she has already worked with Allen, Chhibber says she would love to work with Josh Niland, another Australian chef who specialises in seafood and fish butchery. "The reason I like him is because he's all about zero waste, so he uses every single part of the fish. Even if it's even scales, he utilises everything and is really pushing the boundaries." So, it is no surprise when she tells us that her favourite city is Tasmania because of its seafood. While it's Niland from Australia, back in India, it is Gaggan Anand, who she feels similarly about because he is constantly pushing the boundaries of cooking.  
Representing Indian cuisine and its many flavours on such a big stage also always comes with its set of challenges and misconceptions, one that many people have faced over the years, but Chhibber believes there is one that stands out. "The biggest misconception is that everything is a curry but not everything Indian is a curry. There is street food, there's dessert, there's so many different types of dishes that we have created including rice-based dishes and bread-based dishes," she shares every Indian's sentiment. 
The way forward 
Even as she deals with all these misconceptions, there is nothing stopping her from experimenting with Indian cuisine and one that she hopes to convert into a cookbook. "I have been wanting to write a cookbook all my life. I have been collecting recipes mostly around home food and elevating home food. I want to simplify it for the locals in Australia because Indian food can be quite intimidating if you are cooking in Australia, especially if you are not used to cooking with that many spices, tadka and masala." 
While the cookbook has been on her radar for a long time, she hopes to also open a diner showcasing Indian regional cuisine. "It will be in the form of a thali because if I think of Indian food, the first thing that comes to my mind is a thali."

Also Read: Love biryani? Mumbai chefs share easy hacks to make different types at home