Fasting is not about starving but about undergoing a natural detox and eating mindfully. For those conscious of their weight and fitness, Ramadan offers a golden opportunity to practice intermittent fasting along with consuming nutritious food items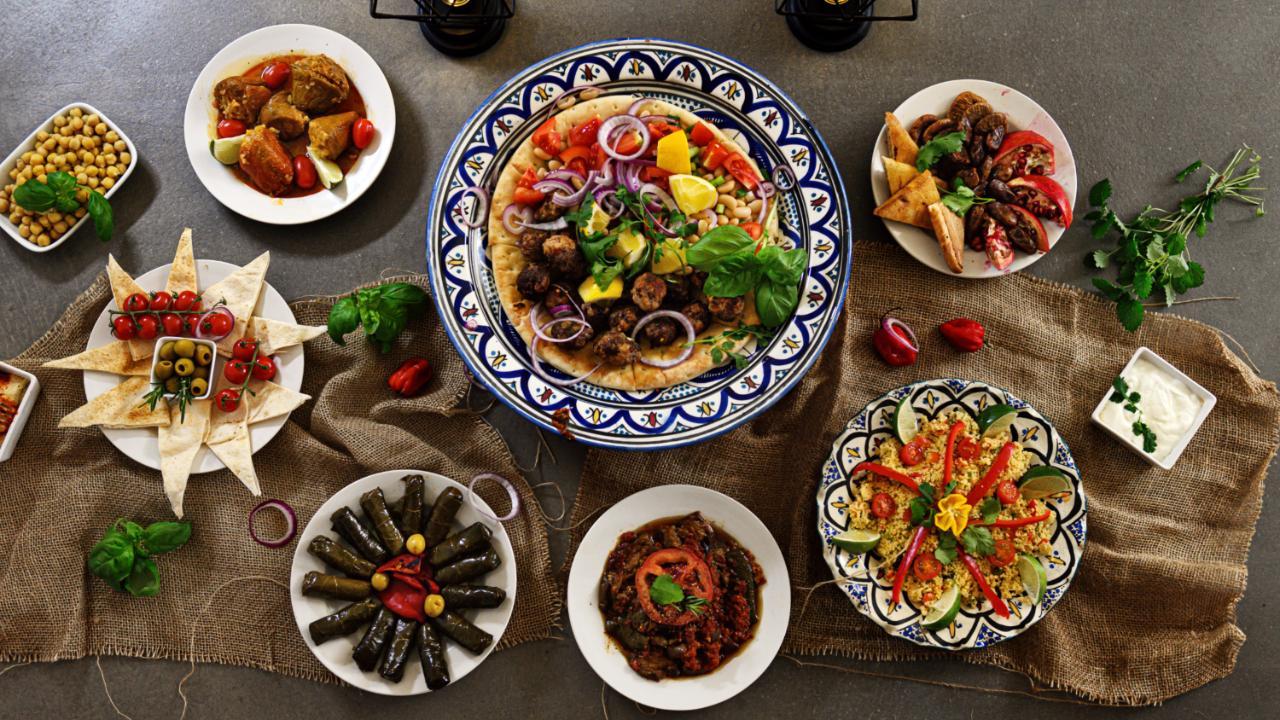 Ramadan will begin on March 23 or March 24 depending upon moon sighting. Photo Courtesy: iStock
Ramadan is around the corner and so is the fragrance of Rooh Afza sharbat on the streets. With only two days to go for the holiest month of Islamic Hijri calendar, Muslims all over the world are gearing up for the month of fasting. Known as Ramzan or Ramadan, the sacred month is a period of either 29 or 30 days that falls in the 9th month of Islamic calendar.
The preparations are in full swing as people stock up their shelves with dates, fruits, pheni, cutlets, dried fruits, meat and the list goes on. For those conscious of their weight and fitness, Ramadan offers a golden opportunity to practice intermittent fasting along with moderating their diets with nutritional food.
ADVERTISEMENT
The fasting begins at dawn and goes on till dusk. It requires Muslims to abstain from drinking water as well. As per Ramadan schedule, Muslims consume only two meals: Suhoor (served pre-dawn) and Iftar (served at sunset). With such strict meal timings, people can customize their diets and reap the benefits of fasting.
Midday.com spoke to Gayatri Trakru, Dietician and Nutritionist, at Ruby Hall Clinic, Pune who takes us through a meal plan with a high-protein, high-fiber and a low-carbohydrate diet to help you lose few kilos healthfully. Pointing out the importance of hydration, she said that it is very important to eat and drink wisely to avoid dehydration and maintain energy levels throughout the day.
Play Quiz: How much do you know about the holy month Ramadan?
Tips to consider during Ramdan:      
1. As Ramadan comes during summer, high temperature leads to excessive fluid loss. Hence, it is important to consume ample fluids for water retention to last during the day.
2. Increase intake of hydrating foods such as melons, cucumber, tomato, as they not only provide for the loss of water but are also rich in fiber.
3. Steer clear of cola, tea, energy drinks and other caffeinated beverages. Fizzy drinks are high in sugar, which adds empty calories to the diet.
4. Include healthy unsaturated fats such as avocado, olives, unsalted nuts to switch to a fat-burning diet from a carb-burning diet.
5. Avoid fried foods, processed foods high in fats like cutlets, samosa, pasta, pakodi and fries.
Meals to be included:
Suhoor (served pre-dawn)
This meal should be a balanced and a wholesome meal with complex carbohydrates such as fruits, vegetables, and also proteins in the form of eggs, lentils to provide energy throughout the day. These food items can be moderated between different days as meals for Suhoor. One can choose from the following list of food items:
1. Oatmeal with milk or in the form of smoothie
2. Pulses preferably in the form of sprouts, for example moong, matki, chana
3. Boiled eggs cooked in 1 tbsp butter with tomatoes, onions, capsicum
4. Raw avocado with rotis
5. Yogurt/curd without sugar or sweetened flavours
6. Cut fruits dipped in curd
7. Boiled chicken with veggies
8. Watermelon, strawberries, cucumber, lettuce
9. Banana and Mango smoothies
10. Milk and cereals
Iftar (Served at sunset)
After 12+ hours of fasting, your body will crave for food and fluids with an unsurpassable urge. At this stage, many people make the mistake of stuffing themselves with fried and oily food items that do more harm on an empty stomach. Gayatri shares a list of items that can be included for iftar meals to consume nutritious food and cut off junk:
1. Break your fast with two dates and a few sips of water
2. A bowl of fresh fruits like watermelon, strawberries, oranges, apples and bananas
3. Cooling drinks like thandai, lemonade and Rooh Afza
4. Steamed dahi wada (preferably using moong dal)
5. Chicken (grilled/roasted/steak form)
6. Mixed vegetables cooked in butter
7. A cube of cheese
8. Tea/coffee with less sugar or jaggery
9. Kebabs or cutlets (mutton, chicken)
10. Steamed fish with Palak
Read More: Mumbai chefs share how raw mangoes are ripe for culinary experiments