On Sunday, cops recreated crime scene at Parvati Mansion without Chetan Gala; some residents, scared that he would be brought there, left their houses and returned in the evening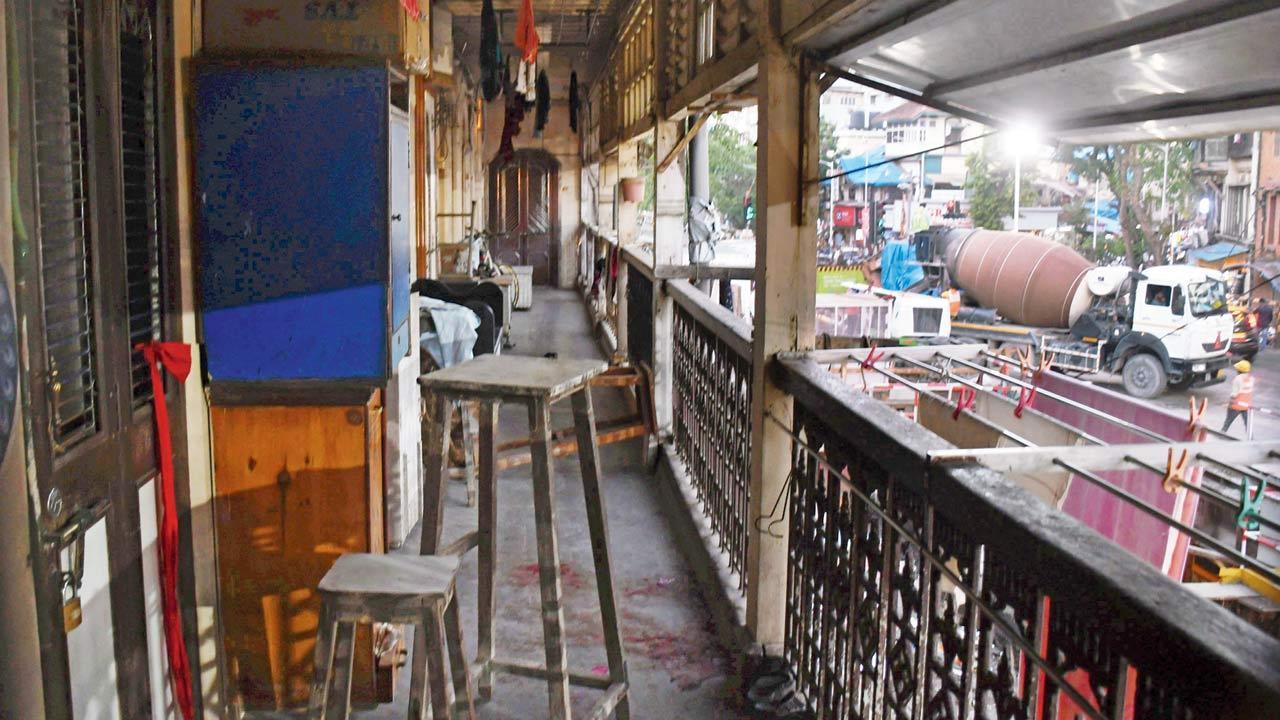 Gala stabbed his neighbours at Parvati Mansion. File pic/Ashish Raje
Police officers dealing with Grant Road killer Chetan Gala have claimed that he has no regret about killing his neighbours. Gala went on a stabbing spree on March 24, killing three of his neighbours at Parvati Mansion at Grant Road.
A police officer from DB Marg police station said, "Gala has no remorse for killing people. On the first day he only regretted that he killed 18-year-old Jenil Bramhabhatt. But for the past two days Gala has been calm and composed and is cooperating with the investigations."
ADVERTISEMENT
The police are also inquiring about his life until now. They have recorded his statement which runs into 12 pages and said it may increase in the coming days. "He has been enjoying lunch and dinner in police custody. Gala doesn't have any vices like smoking and drinking," said the officer.
Also read: Grant Road murder case: Gala had sought help to get his wife and kids to return
Gala completed HSC from Wilson College and then took on the responsibility of the family and joined in their garment business. Around 11 years ago, he started a ladies wear business but due to some reason, he rented his shop and started selling clothes from the house, but failed in that.
The DB Marg police on Sunday recreated the crime scene at Parvati Mansion but the residents panicked thinking they would bring Gala with them. However, DB Marg police decided against this. But some residents were scared and left their houses and didn't return home till evening.
Zone 2 DCP Abhinav Deshmukh said, "It will be too risky to take Chetan Gala to the crime spot because he could jump off the floor and attempt suicide. There are also chances that he will attack his neighbours. We don't want to take the risk."