Civic officials said infant could be city's youngest Covid-19 casualty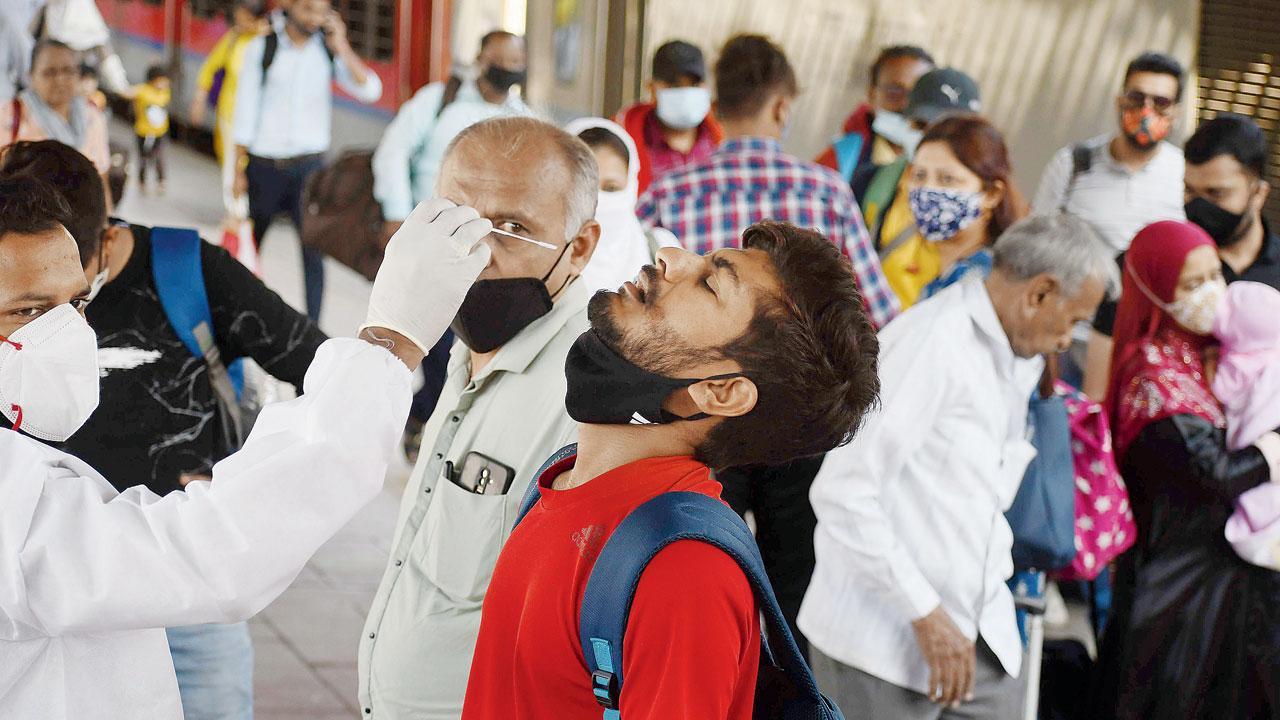 A passenger being tested at Dadar station. File pic
Though the number of Covid cases has gone down drastically, on Tuesday a four-month-old died from the disease. According to a civic health official, the infant tested positive for Covid and was also diagnosed with acute respiratory distress syndrome. Another official also said the child could be the city's youngest Covid casualty.
Following this casualty, the total number of deaths in the city rose to 19,772. Since the pandemic arrived in 2020, 31 children in the age group of 0 to 9 years have lost their lives to Covid. On Tuesday, the city reported 16 new cases out of 1,123 samples tested.
ADVERTISEMENT
Also Read: Mumbai reports 16 new Covid-19 cases, one death
Currently, there are 19 patients admitted out of 142 active cases. Meanwhile, the state reported 39 new Covid cases. Except for Mumbai, no deaths were reported across the state. In the state, there are 455 active cases out of which 35 patients are hospitalised.