Mumbai on Thursday reported 11 new cases of Covid-19 taking the total tally of infections to 11,63,728, the Brihanmumbai Municipal Corporation (BMC) said in a health bulletin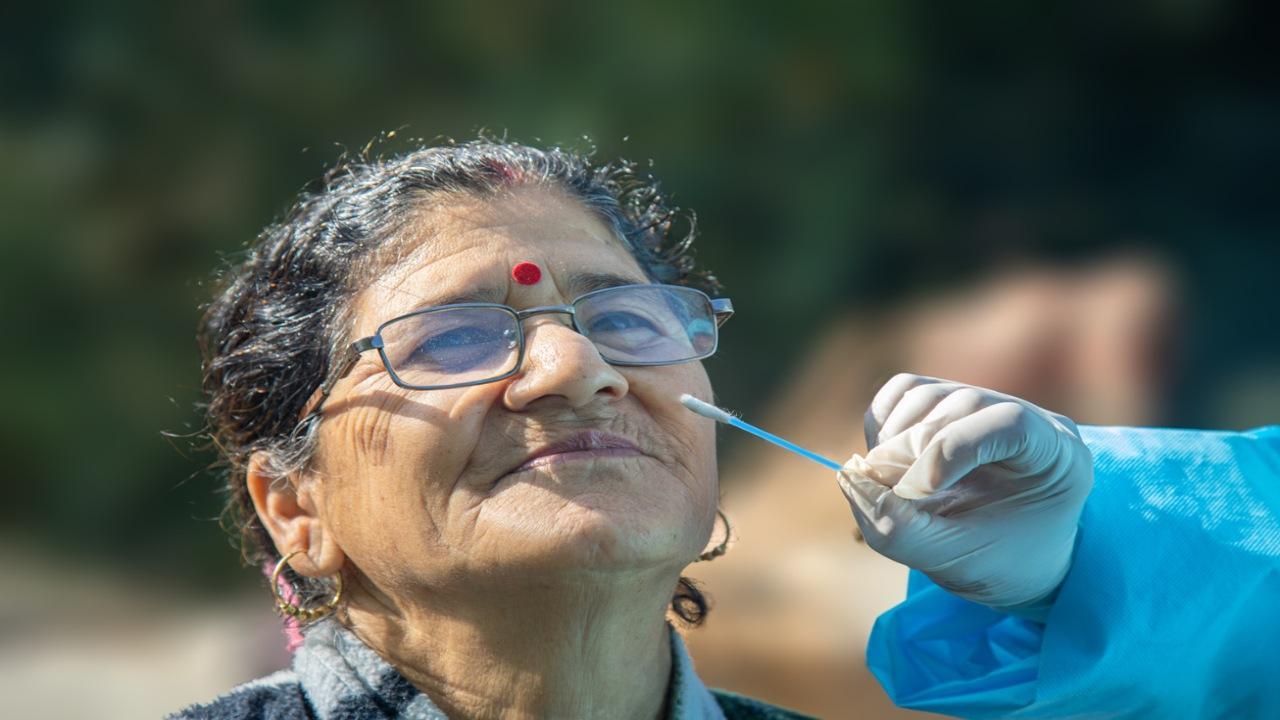 Representative Image. Pic/iStock
Mumbai on Thursday reported 11 new cases of Covid-19 taking the total tally of infections to 11,63,728, the Brihanmumbai Municipal Corporation (BMC) said in a health bulletin.
No death was reported on May 25, the death toll in the city remained unchanged at 19,772, the health bulletin said.
ADVERTISEMENT
The bulletin said that the recovery count increased by 21 more patients to touch the total number of recoveries to 11,43,826.
The city now has an active caseload of 130 patients, it further said.
Meanwhile, Maharashtra on Wednesday reported as many as 55 new Covid-19 cases. One death related to the virus was reported on May 25, the state health department bulletin said.
The fresh cases took the overall infection tally to 81,69,016, as per the bulletin.
Maharashtra now has a case fatality rate in the state at 1.81 per cent, the bulletin said.
The state currently has 432 active cases, the state health department said in the bulletin.
Also read: Civic poll sops: Slumdwellers can buy Maha govt homes for 2.5L, says Fadnavis
71 patients were discharged on Thursday. As of now, 80,20,034 Covid-19 patients have been discharged after full recovery until May 24. The recovery rate in the state is 98.18 per cent, the bulletin said.
It said that at present the dominant variant of Covid is Omicron XBB.1.16. Total 1,501 cases were found to be infected with this variant. There were 19 deaths reported among the cases of this variant.
Also read: Centre's ordinance on control of services in Delhi spells a threat for parliamentary democracy: Sharad Pawar
The bulletin said, since January 1, 2023, 119 Covid-19 deaths have been recorded. 74.17 per cent of these deaths have occurred in individuals above 60 years of age, 85 per cent of the deceased had comorbidities, 15 per cent did not have any comorbidity, the health bulletin said.
Do you participate in rescuing animals in Mumbai?