In China's Hainan province, they boil chicken differently. And for centuries, they've been playing with the broth. Now it's pure witchcraft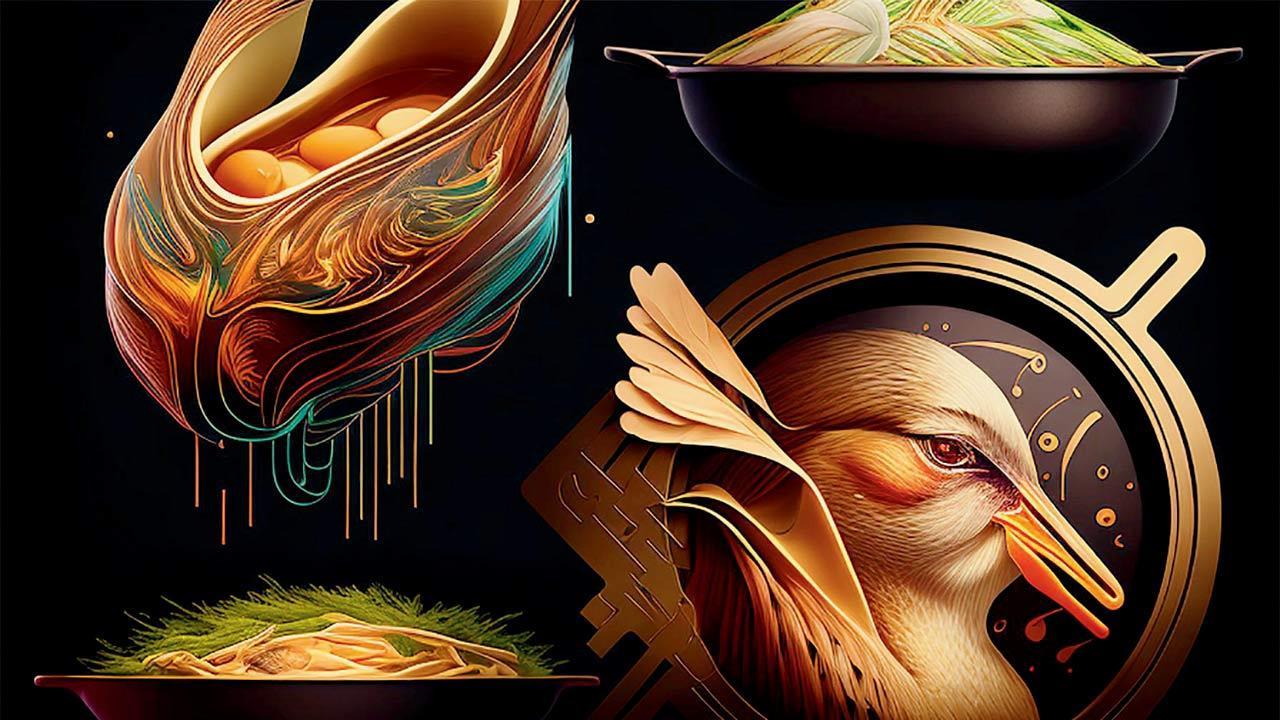 Hainan Chicken has found a place on CNNGO's list of the world's 50 most delicious dishes. Imaging/Midjourney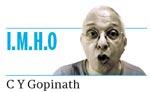 Tell me, cook, how do you boil your chicken? I suppose you cut it into big chunks, plop it into water and wait, like mere mortals do. Or perhaps you truss up the sorry bird whole and boil it. It's just chicken and it's just boiling, right? How complicated could that be?
Maybe this is where I should tell you about the humble feast I eat at least twice a week for the paltry price of 40 baht (or 95 rupees). I'll be sitting at a steel table in a Bangkok roadside eatery across the road named after the only dish on its menu — Khao Man Gai in Thai, but plain Hainan Chicken and Rice to you. You would never suspect it was one of the four signature dishes of China's Hainan province. You wouldn't believe it found a place on CNNGO's list of the world's 50 most delicious dishes.
ADVERTISEMENT
Now you're about to find out why.
We start in Wenchang city, where they've been breeding a small, fleshy free-range chicken since the Qin dynasty 2000 years ago, fattening it to succulence on a diet of coconut and peanut bran. When it is ready for the table, the Wenchang chicken is boiled —not how you boil birds—but with the stove turned off. 
The broth is conjured up from pork and chicken bones flavoured with garlic, star anise and celery.  Different families choose different spices. Just as it comes to a boil, though, the fire is switched off and the bird carefully lowered into the soup. Over the next six or so hours, it will cook gently in the diminishing heat of the cooling stock.
The result will be what the Chinese call 'silky chicken'. The chef's knife will sink into the flesh as though it were butter; the chicken, cut into slices, will be smooth and wet. Those slices will be served, like a winning hand of cards, on a warm mound of jasmine rice along with a tangy, spicy dip of soy sauce, green and red chillies, garlic and maybe chopped scallions. There will be three diagonally sliced cucumbers. 
There is absolutely no doubt you'll be back for more. But the taste still mystifies you, rich, subtle, textured and full of wispy memories you've yet to meet. To understand the provenance of that taste, we will return to Hainan and check the kitchen at day's end, when the customers have gone home and they are closing shop. Dishes are being washed and put away.
Also Read: Will our democracy survive Modi?
You see that a little bit of the stock still remains in the tureen.
In Hainan, they don't throw this away but simply add it to the next day's bouillon. Day after day, not a drop is wasted, all of it recycled, yesterday's flavours blending with tomorrow's, creating unpredictable notes and essences. Over generations, this iterative process results in a master stock that grows in richness and complexity the more birds are boiled in it, while daily yielding boiled meat that teems with tantalising flavours. Some of Hainan's master stocks are believed to be centuries old, passed down through a timeline of cooks.
Four, maybe seven or ten, generations later, that soup is unique and unrepeatable, the secret signature of that particular family's specific kitchen. It is that family's liquid gold, and can even be offered as part of a dowry.
Of course, the Hainan Chicken and Rice I eat in Bangkok has no such history. In Thailand, it is served with fresh cucumber slices, a bowl of clear bouillon from the broth with a single slice of horse radish at the bottom, and sometimes a slab of chicken's blood tofu. 
In the variation you'd be served in Malacca, the rice is sweet, sullied with coconut milk. In Ipoh, they'll add bean sprouts to the rice while in certain other quarters, the chicken will be lightly fried after boiling to give it a crisp outer, at the cost of dehydrating it a little. 
In Singapore, where it enjoys cult status as a national dish, it is available everywhere in stalls, with extras such as hard boiled eggs, chicken liver or braised dark tofu with oyster sauce.
You can be a tourist or a purist. If the latter, travel to Hainan, research the legendary family kitchens and give yourself the treat of a lifetime. Or as a tourist, settle for second best and try Hainan Chicken and Rice as served on south-east Asian streets: just boiled sliced chicken on fragrant rice, with a fiery dip, cucumbers and a bowl of clear soup.
Even without the history, your first bite of the chicken will feel like satin, melting like chicken seldom does and releasing flavours that merely boiled chicken should not. Cinnamon? Aniseed? Celery? Ginger? Together with the warm, unpolished jasmine rice and a touch of the dark-brown chilly-garlic sauce, suddenly bland dresses up as spicy, and unexceptional starts dancing with amazing.
 
In that moment, you will become like some Confucius as you realise that once again, the whole has emerged greater than the sum of its parts.
You can reach C Y Gopinath at cygopi@gmail.com
Send your feedback to mailbag@mid-day.com
The views expressed in this column are the individual's and don't represent those of the paper