We are heartened that yet another initiative is ready to take off, one that is centred around hygiene. That being said, one is hopeful that pitfalls of the clean-up marshal system are avoided and more awareness is created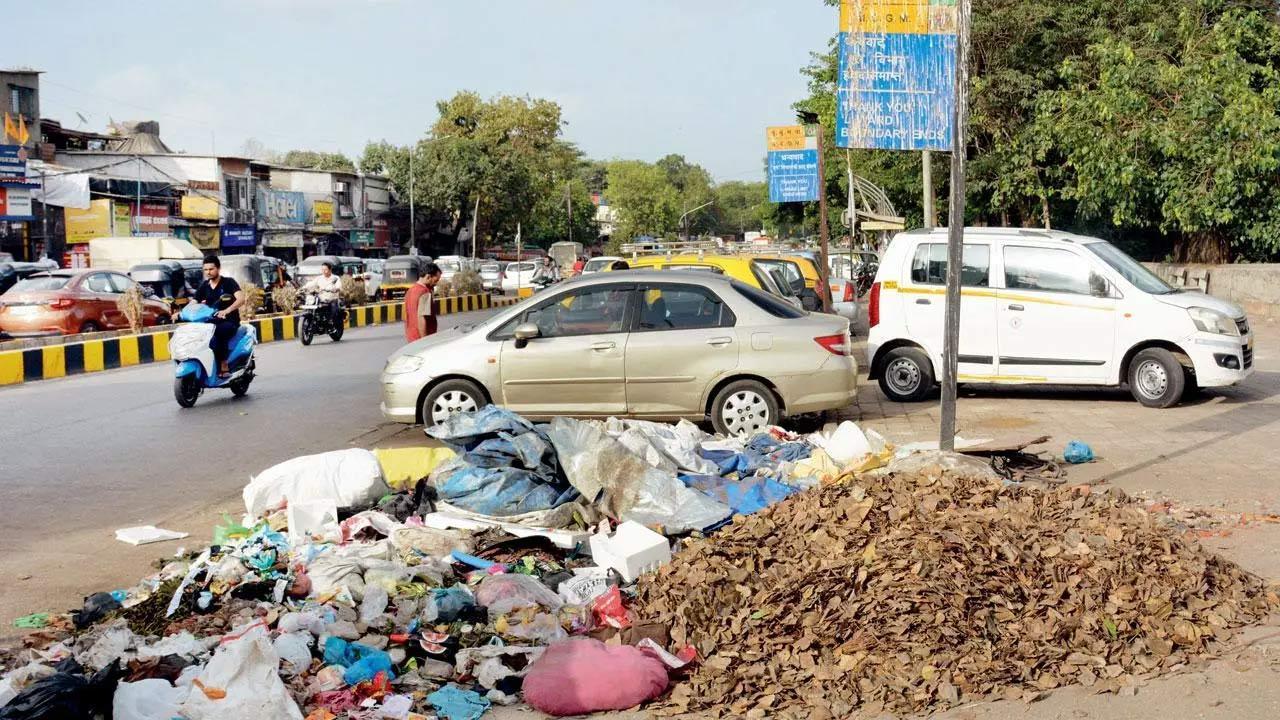 Garbage dumped on the roadside, in Ghatkopar West. Pic/Satej Shinde
Cleanliness is set to get a fillip, as the civic body said on Sunday that swachhata doots will be deployed within a month. The hiring process has begun. These messengers will be creating awareness among citizens while keeping an eye on cleanliness in public toilets and dispensaries and monitoring garbage collection and the condition of streetlights, said officials. The BMC last year planned to replace the infamous clean-up marshals and introduce swachhata doots who would not be penalising citizens. Every ward will appoint doots as per their need. Around 5,000 swachhata doots will be appointed across Mumbai. They will be paid a monthly salary of Rs 15,000 and work under ward-level supervisors, according to civic officials. Swachhata doots will inform BMC officials if streetlights start to dim, a vital task as it is important that all public spaces are well-lit.
Also Read: Transgender community deserves equality, dignity 
ADVERTISEMENT
We are heartened that yet another initiative is ready to take off, one that is centred around hygiene. That being said, one is hopeful that pitfalls of the clean-up marshal system are avoided and more awareness is created.
These doots should also know their role and inform the public about what exactly they have to do, why they have been appointed by the BMC and how they are going to play a part in ensuring cleanliness.
We want the public, too, to introspect and act, so that one day we do not need marshals or doots as cleanliness enforcers or messengers. Cleanliness needs to be ingrained in all and people must realise that public spaces are not open dustbins. Respect your surroundings like you would your home. We must evolve into a citizenry that does not need cleanliness vigilantes and fines, as awareness and respect for clean surroundings should become part of our DNA.